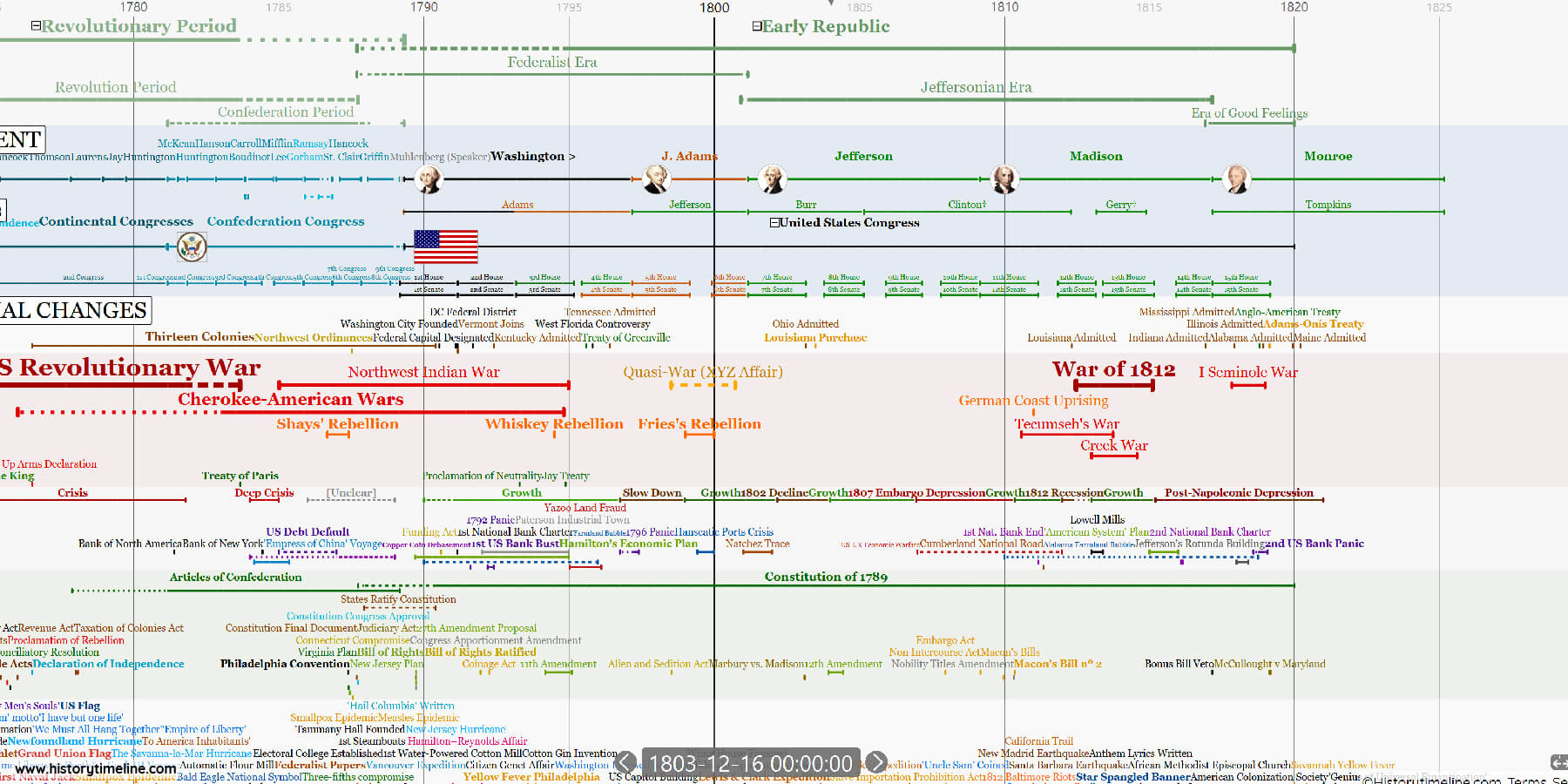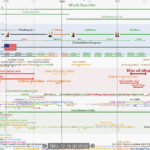 United States (1770-1820)
0,00€
Timeline of American history from 1756 to 1820 including periods, government, economy, laws and events.
Description
Additional information
Reviews (0)
Description
This is sample file of the XXL Timeline of American History including events from 1770 to 1820 only.
The government section includes a US presidents timeline. Vice-Presidents, majorities in Congress and Senate and US Territorial changes are also displayed. In the wars section you will find wars and war events categorized by type and importance.
The economy timeline includes a continuous line of alternating growth and crisis periods. In the law section you will find a timeline of the US Constitution, plus amendments, selected supreme court decisions, important acts and more. The events section includes early explorers, inventions, buildings, natural disasters, minor violent events, space exploration, famous books, speeches and also epidemics, among other topics.
---
Only logged in customers who have purchased this product may leave a review.