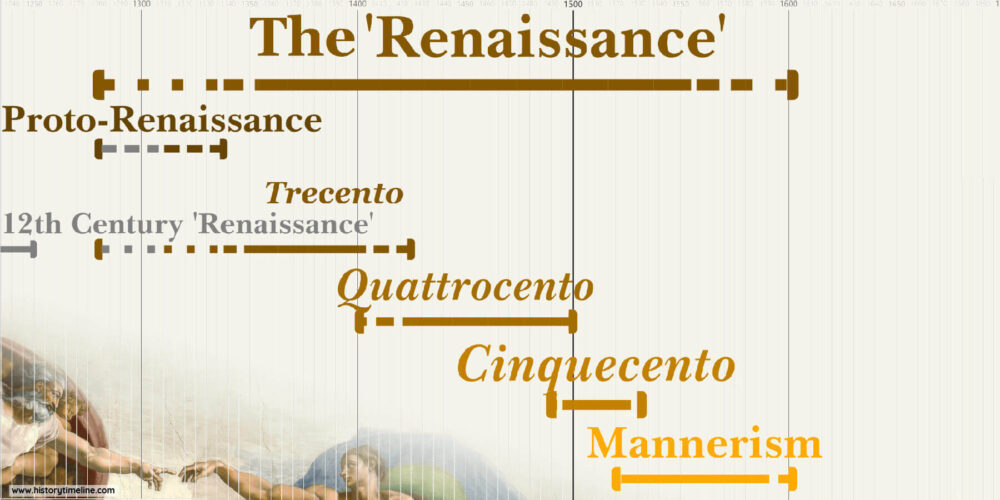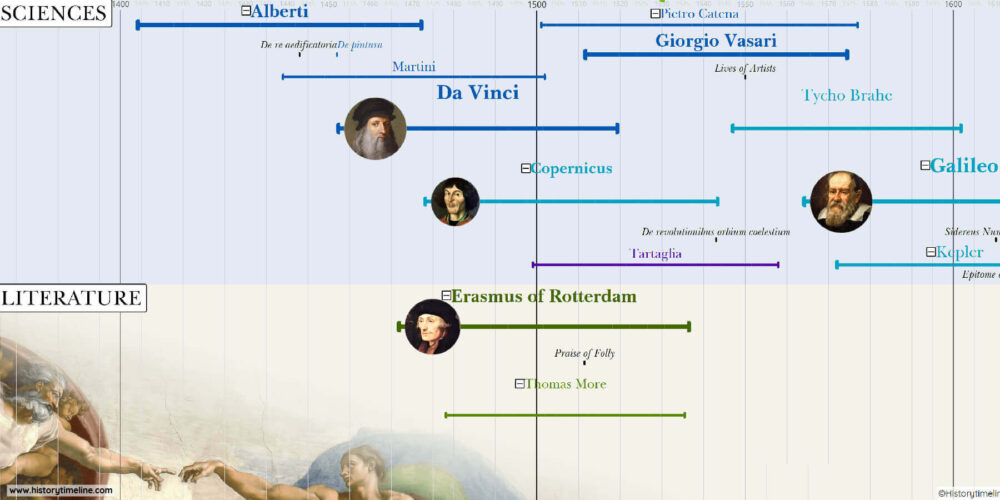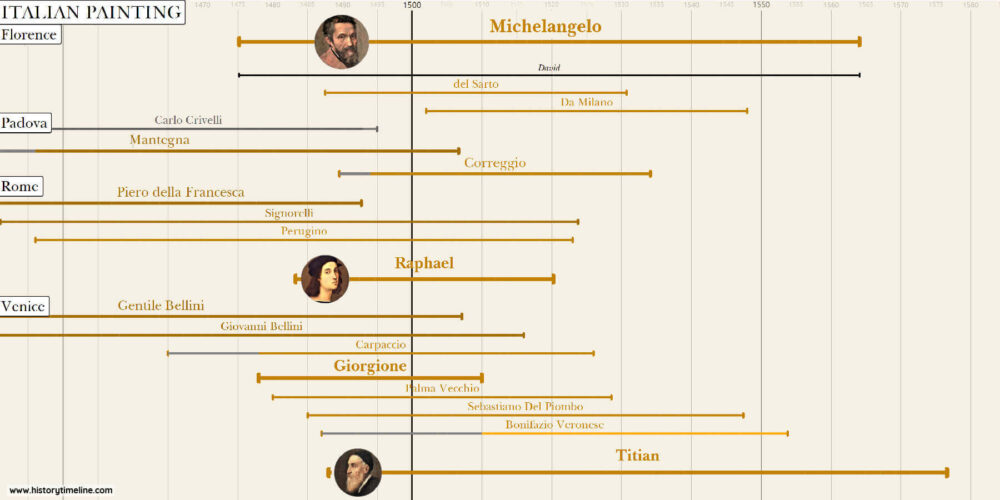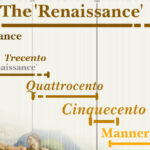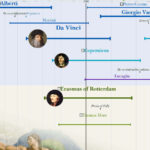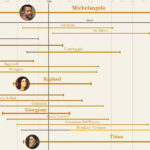 Renaissance Timeline
Timeline of the Renaissance from 1300 to 1600, including artists, artworks and historical events in Italy and the Netherlands.
  DOWNLOAD
Open & browse using Timeline Software.

Description
File Links
Additional information
Feature Requests (0)
Description
The Renaissance started in Italy as a ground-breaking movement in literature and philosophy. Later it spread all over Europe, influencing European culture and fine arts, as well as sciences and technology. At the same time, the Netherlands experienced a revolution in painting that, in connection with the Italian Renaissance, spread to other European countries too.
This timeline lists 120 renaissance artists and scientists organized by subject: writers, painters, sculptors, architects, musicians, engineers, mathematicians and also astronomers. Each artist's color indicates the historical period they were active and the style they belong to. The artist's workplace is indicated too.
In addition, the Renaissance timeline presents over 50 historical events directly connected with this art movement: inventions, discoveries, books published, etc. Moreover, over 40 wars and battles are listed in the timeline. People in the Renaissance period saw majors wars happening, both in Italy and in the Netherlands. Many artists fled from their home cities to escape conflict. Artists also moved quite a lot to pursue lucrative careers in France and in the city of Rome, under the patronage of the pope.
The Renaissance history timeline provides links to access articles in the Encyclopedia of Art, Biography.com, Encyclopedia Britannica, Wikipedia, World History Encyclopedia and History.com.
To learn more about the Renaissance, see Leonardo Da Vinci's history timeline and the Art Histoy Timeline.
For each event, links are provided to access online articles, primary sources and related history timelines.
Online Articles
Sources

Linked Timelines

Additional information
| | |
| --- | --- |
| Access | Premium Timelines |
| Size | |
Browse Timelines With Timeline Sofware