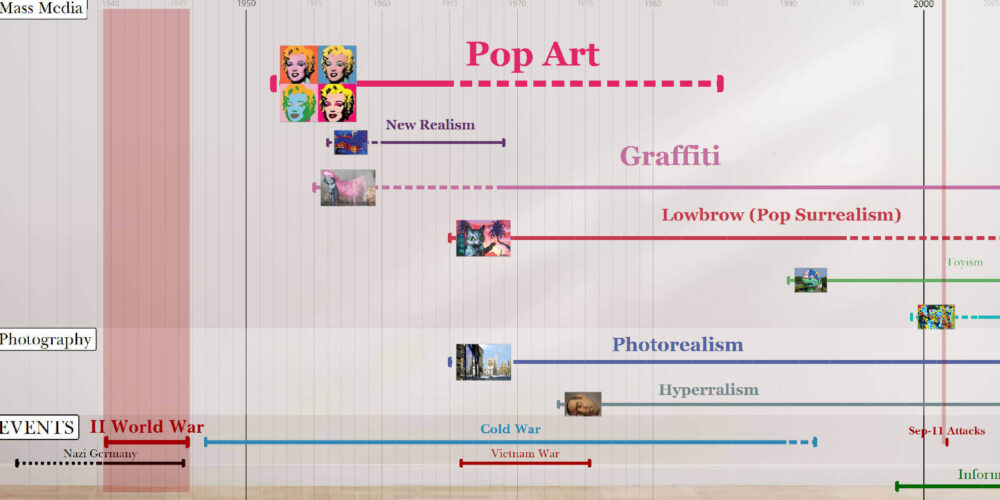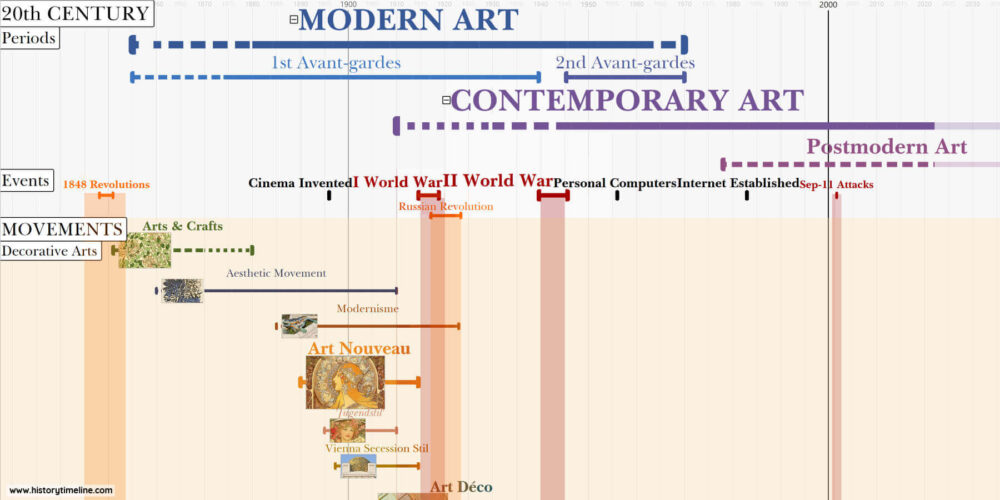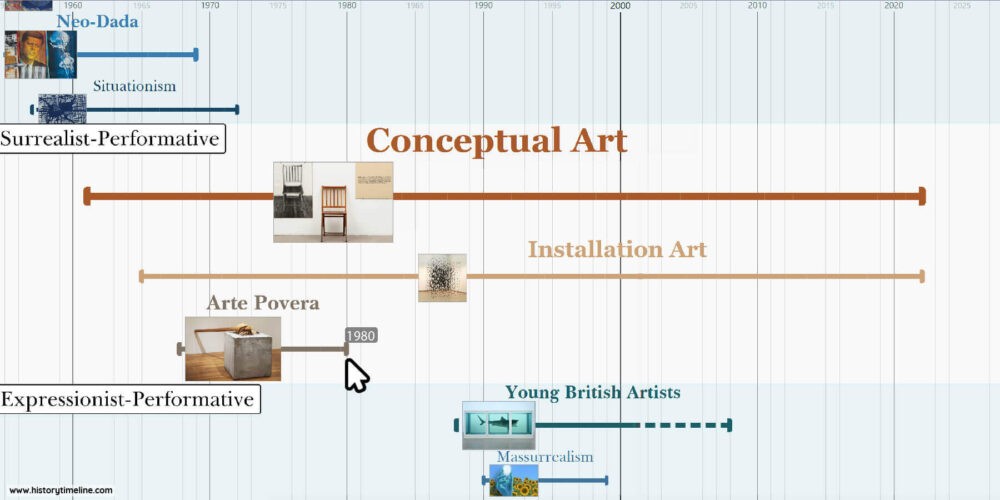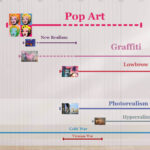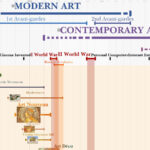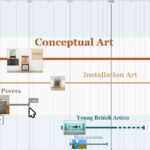 20th Century Art Movements
Timeline of 20th century art movements. It also includes early 21st  century movements as well as preceding 19th century movements, such as Romanticism, that set the stage for the emergence of Modern Art.

   Subscribe to Download
Description
File Links
Additional information
Feature Requests (0)
Description
The timeline displays 67 movements that shaped the evolution of modern visual arts. Starting with Romantic and Naturalist decorative arts in mid 19th century, the timeline shows movements in painting, sculpture, architecture and performative arts. Also, art installations, digital art, and other modern interactive formats.
Art movements are grouped by affinity. For instance, Art Nouveau and Art Déco are in the same group. In addition, arrow pointers help connect movements that have common origins or influences, yet have a different style, such as Abstract Art and Pop Art.
This comprehensive catalog of modern art movements comes with a list of historical events that shaped modern and postmodern art. For example, world wars, revolutions and technological advances like the invention of photography.
The 20th century art history timeline provides links to access articles in the Tate Art Terms, MOMA Learning, Encyclopedia Britannica, Wikipedia, History.com and the Dictionary of Art Movements.
For each event, links are provided to access online articles, primary sources and related history timelines.
Online Articles
Primary Sources

Dictionary of Art Movements
Linked Timelines

Additional information
| | |
| --- | --- |
| Access | Premium Timelines |
| Size | |
Browse Timelines With Timeline Sofware