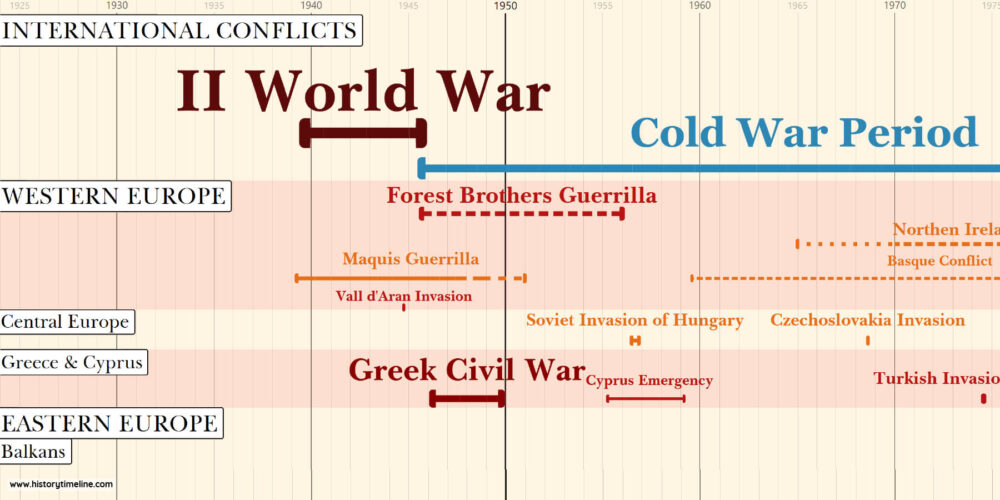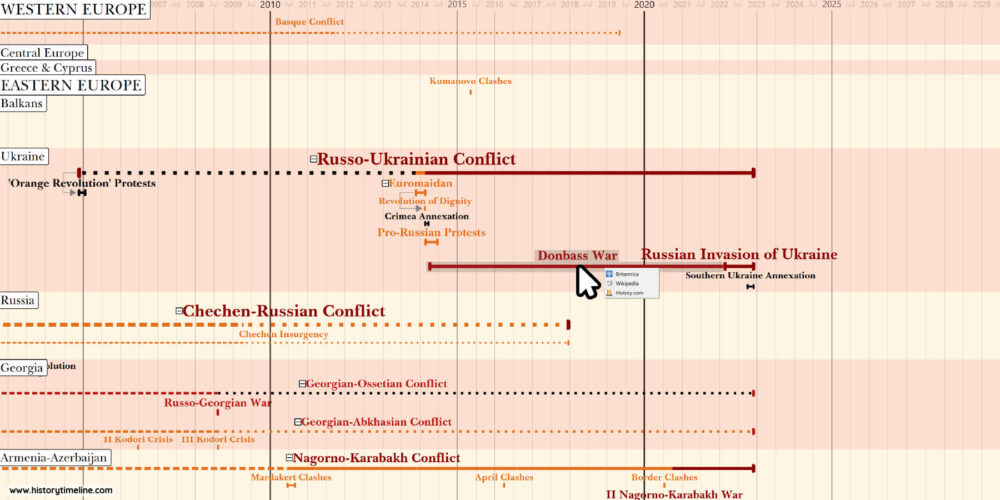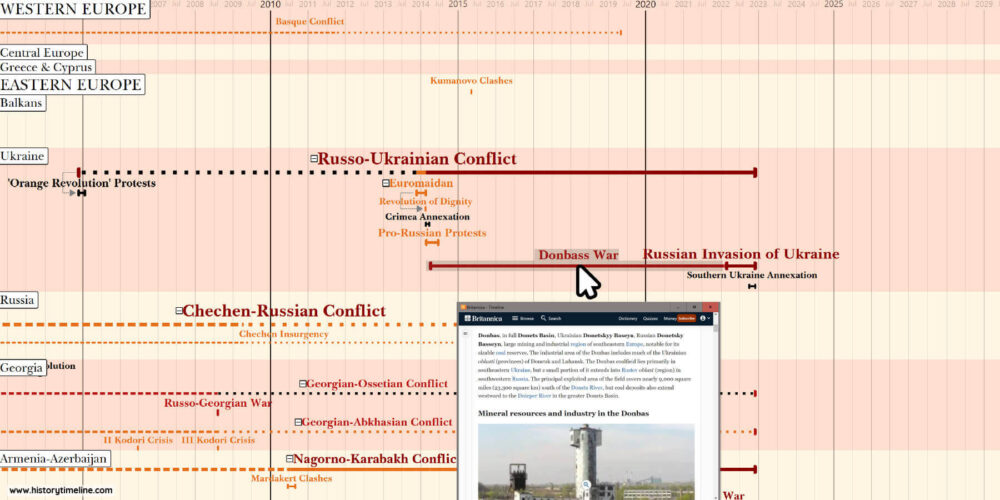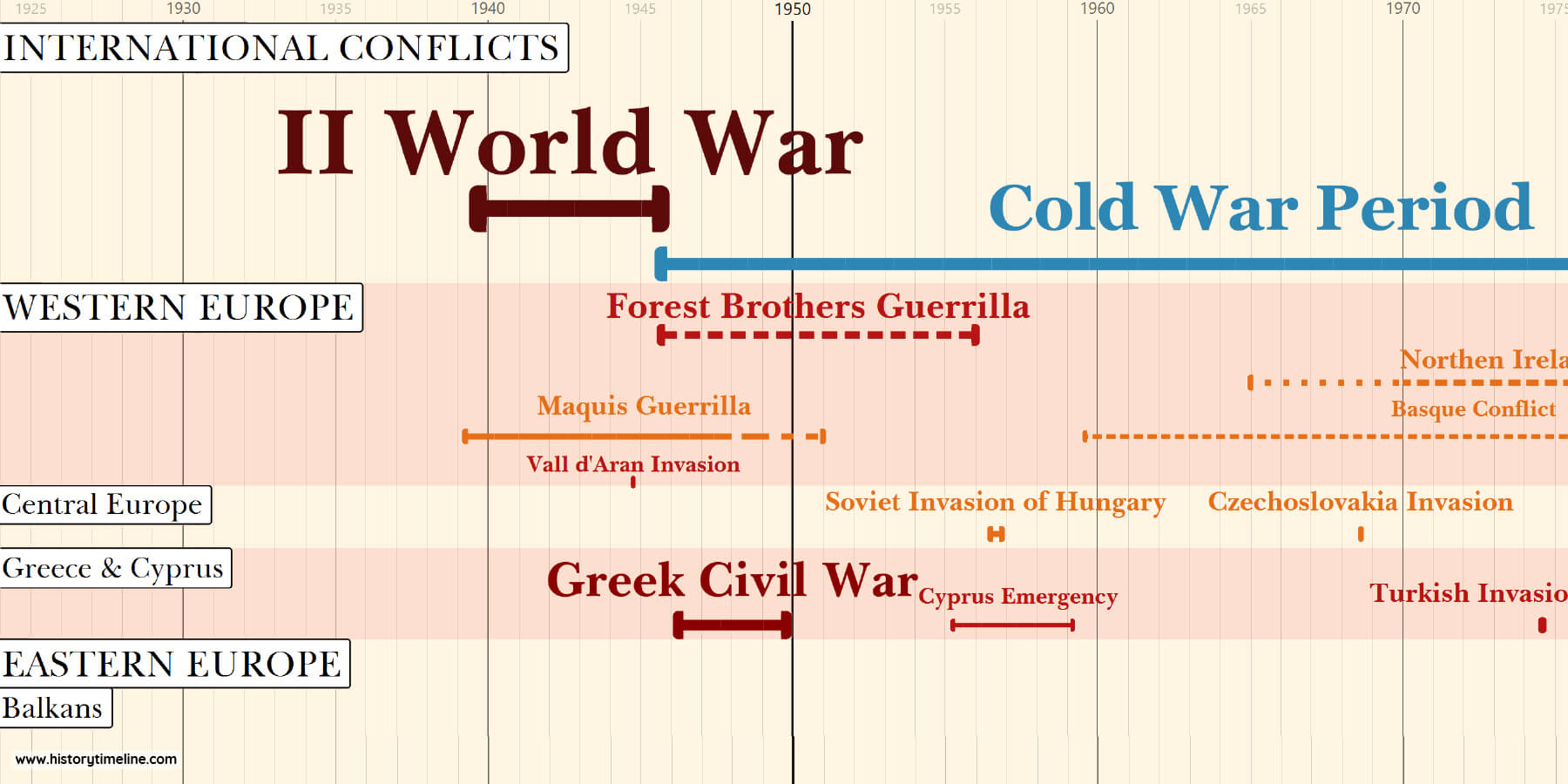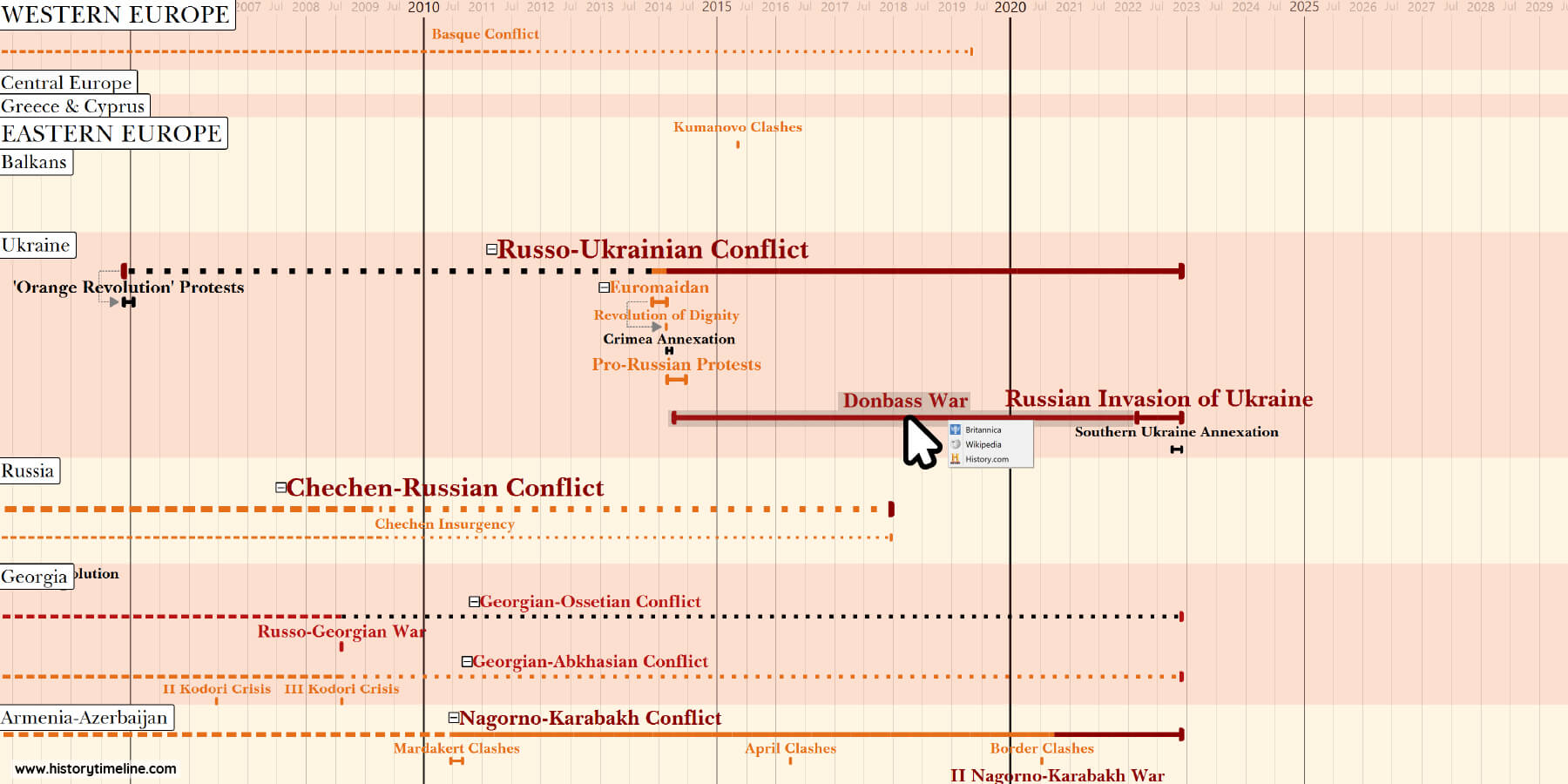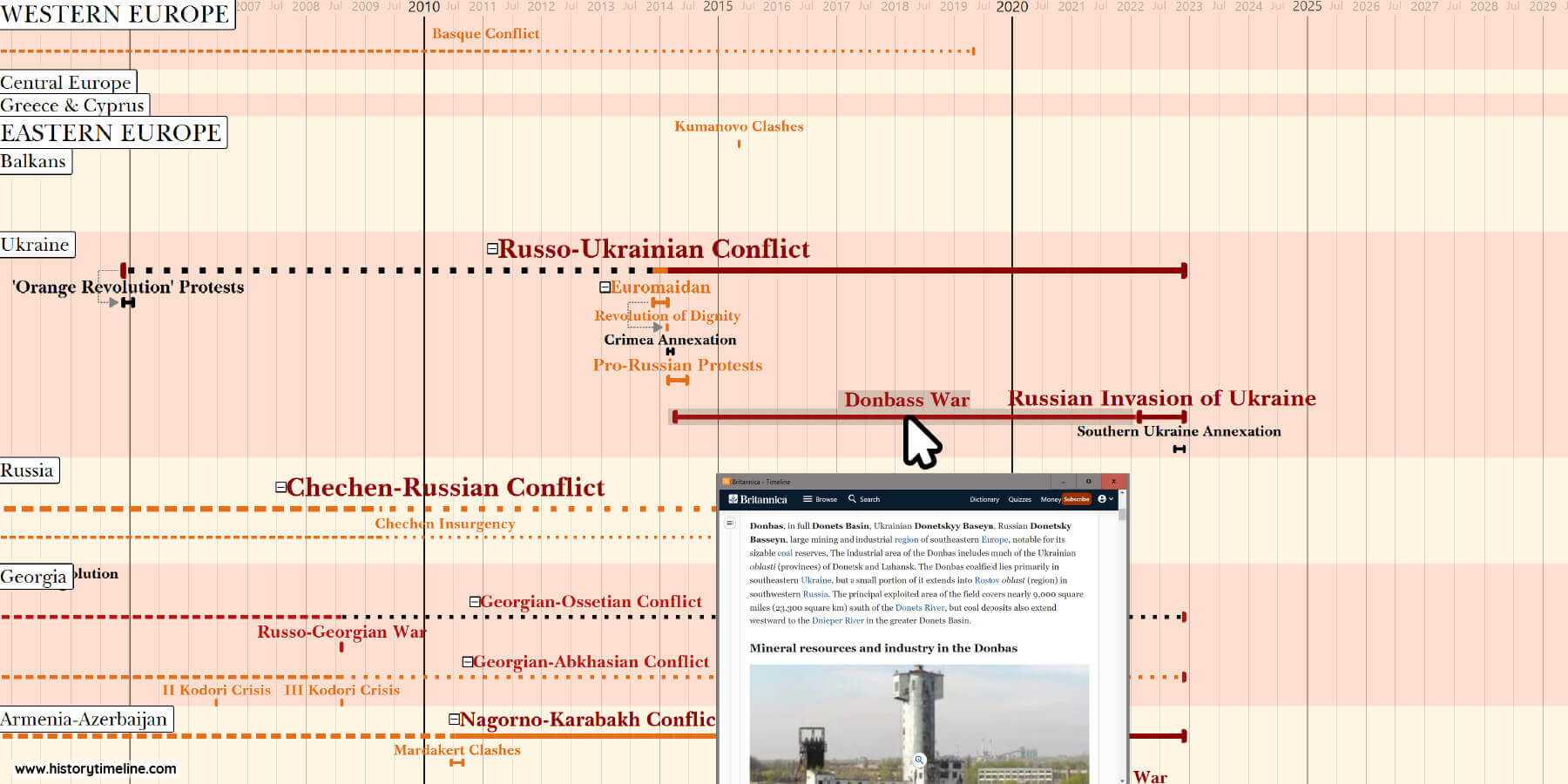 Wars in Europe since 1945
Interactive Timeline of Wars in Europe since 1945. It includes over 60 conflicts in Eastern and Western Europe since the end of the II World War.
---
Browse, zoom and print this file using Timeline Software. Also, click on each historical event to read articles.

  DOWNLOAD
Description
Additional information
Feature Requests (0)
Description
This is a timeline of wars in Europe since WW2. It includes over 60 conflicts in the Old Continent, from September 1945 to the present. Most of the conflicts are in Eastern Europe. The Western Europe area includes several terrorist organizations.
Eastern Europe was under heavy Soviet influence during the Cold War. After the collapse of the USSR, a noticeable wave of post-soviet conflicts plagued the continent, from Yugoslavia to Chechnya. Nowadays, Russia continues to exert a forceful influence in the region.
As a consequence, with few exceptions, most conflicts in this list of wars in Europe are related to the Soviet Union and modern Russia.
Some of these conflicts after ww2 are not resolved, such as the Georgia-Ossetian conflict. They remain as 'frozen' conflicts. Other conflicts are active with ongoing hostilities, like the Nagorno-Karabakh conflict, between Armenia and Azerbaijan, and noticeably, the Russian Invasion of Ukraine.
This timeline of contemporary Wars in Europe provides links to access articles in Encyclopedia Britannica, Wikipedia, History.com, and Encyclopedia.com.
Additional information
| | |
| --- | --- |
| Size | |
| Access | Free Timelines |
Browse Timelines With Timeline Sofware