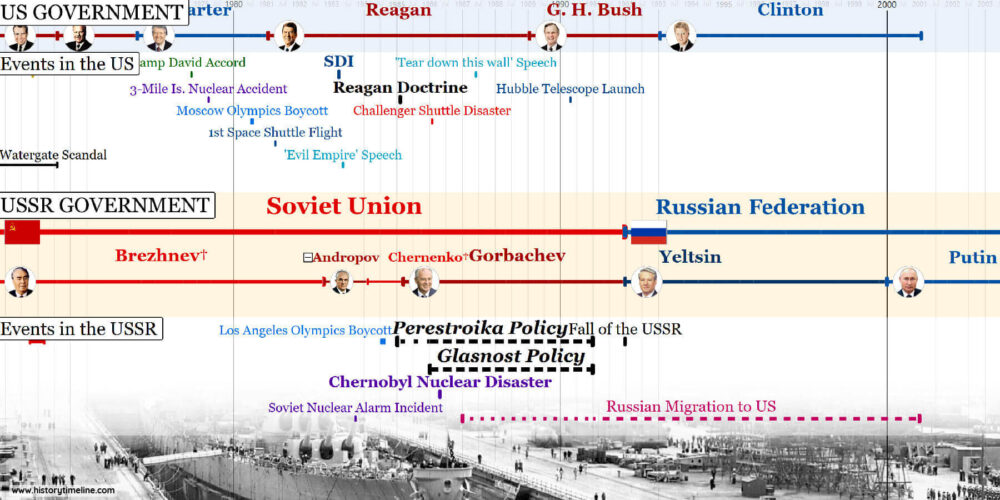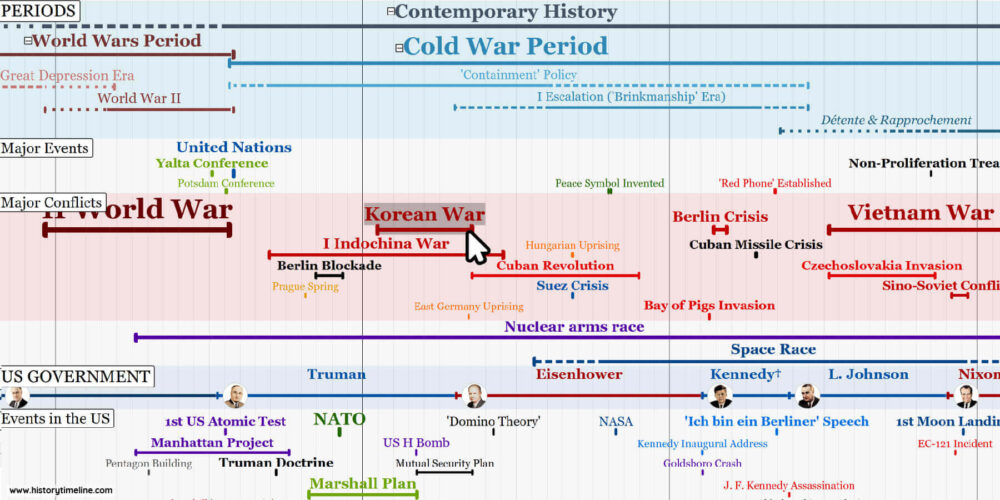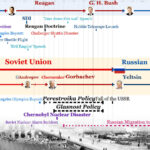 Cold War Timeline
Cold War timeline from the end of World War II in 1946 to the fall of the Soviet Union in 1991. It includes major conflicts and treaties between the USSR and the US. Leaders of both countries are included, as well as events in the Nuclear Arms Race and the Space Race.
  DOWNLOAD
Open & browse using Timeline Software.

Description
File Links
Additional information
Feature Requests (0)
Description
The timeline of the Cold War includes treaties, political events, major wars and other conflicts between the US and the USSR and respective allies, starting in 1946 and ending with the USSR's dissolution in 1991.
Major proxy conflicts, such as the Korean War and the Vietnam War, and major confrontations, such the Nuclear Arms Race and the Space Race took place during the Cold War. The American-Soviet relations following the end of World War II were bitter. Yet, the Cold War Era had both historical periods of escalation of hostilities and some periods of cooperation.
Major events, such as the construction of the Berlin Wall, Perestroika and Glasnost policies led to the 1989 revolutions in Eastern Europe, and finally, to the fall of the Soviet Union.
The Cold War era timeline is divided into 6 historical periods. It includes 30 American, Soviet and Russian leaders, and over 150 Cold War events. For more information and historical context of the Cold War, see the United States history timeline.
For each event, links are provided to access online articles, primary sources and related history timelines.
Online Articles
Primary Sources

Linked Timelines

Additional information
| | |
| --- | --- |
| Size | |
| Access | Premium Timelines |
Browse Timelines With Timeline Sofware