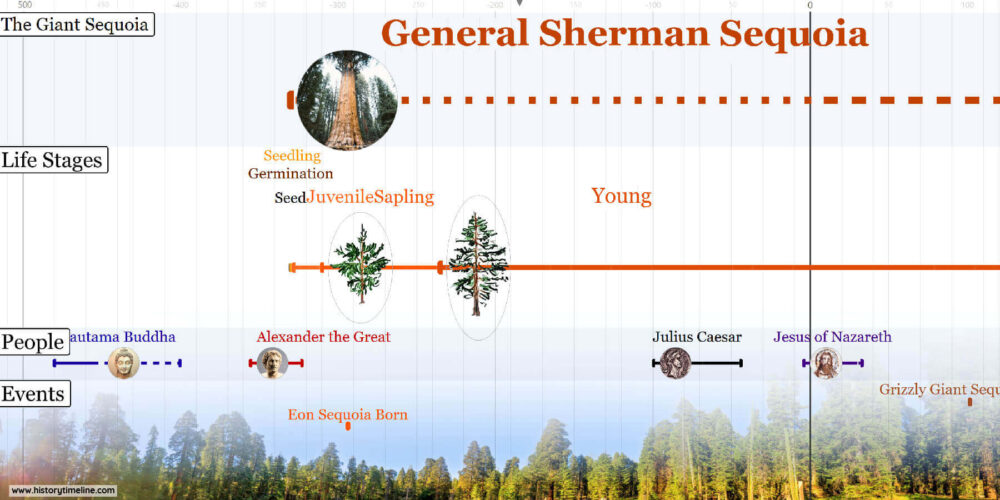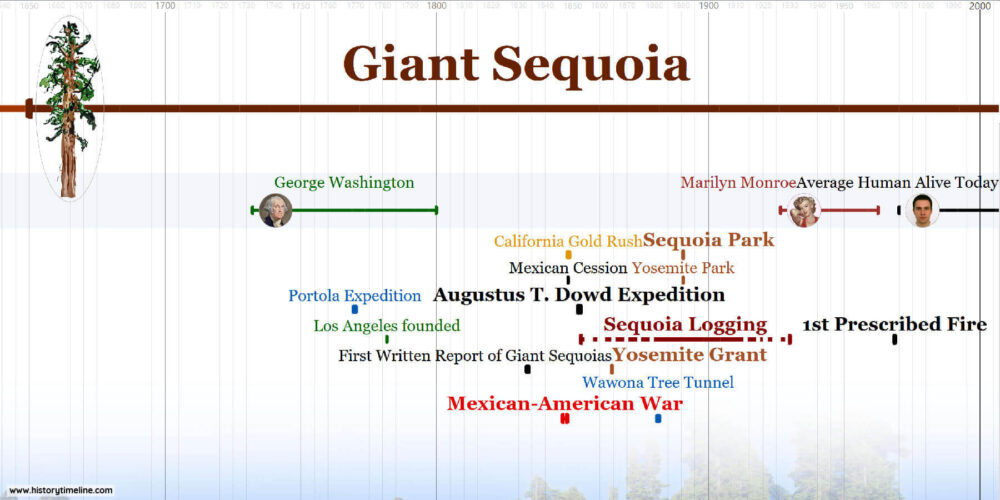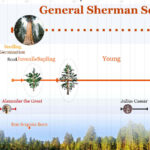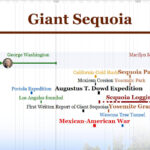 General Sherman Sequoia
Timeline of the giant sequoia General Sherman, the biggest tree in the world. It started sprouting in about year 300 BC and will not die until around the year 2750, according to the expected sequoia lifespan.
---
Browse, zoom and print this file using Timeline Software. Also, click on each historical event to read articles.
DOWNLOAD
Description
Additional information
Feature Requests (0)
Description
The General Sherman timeline portrays the distinctive slow growth stages of sequoias. Past climate periods in California are included for historical context. Below climate periods, famous people in history are displayed, to help grasp the massive timespan of sequoia trees.
The timeline also displays other notable giant sequoias, expeditions, botanic discoveries related to sequoias, tree tunnels, forest logging, major forest fires and the establishment of modern National Parks.
For more information and historical context of the early 1800s when sequoias became well-known, see the United States history timeline.
Browse Timelines With Timeline Sofware