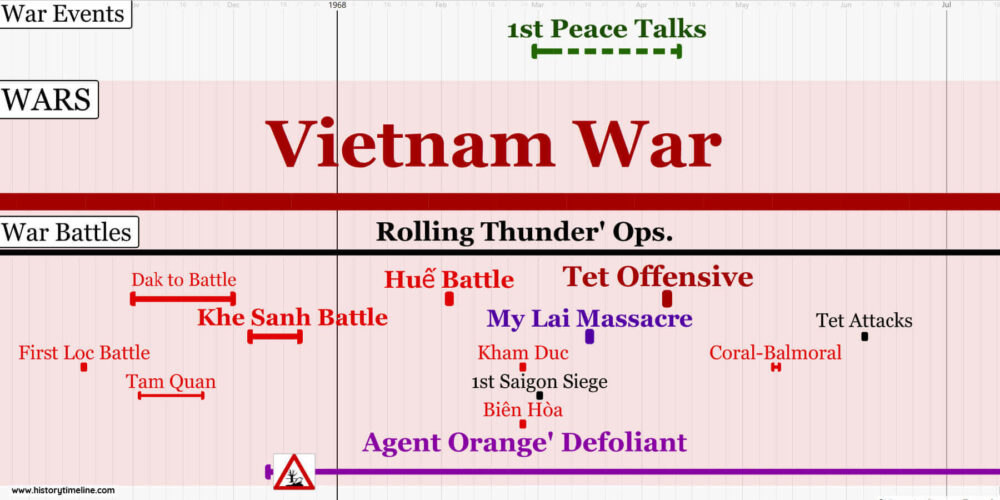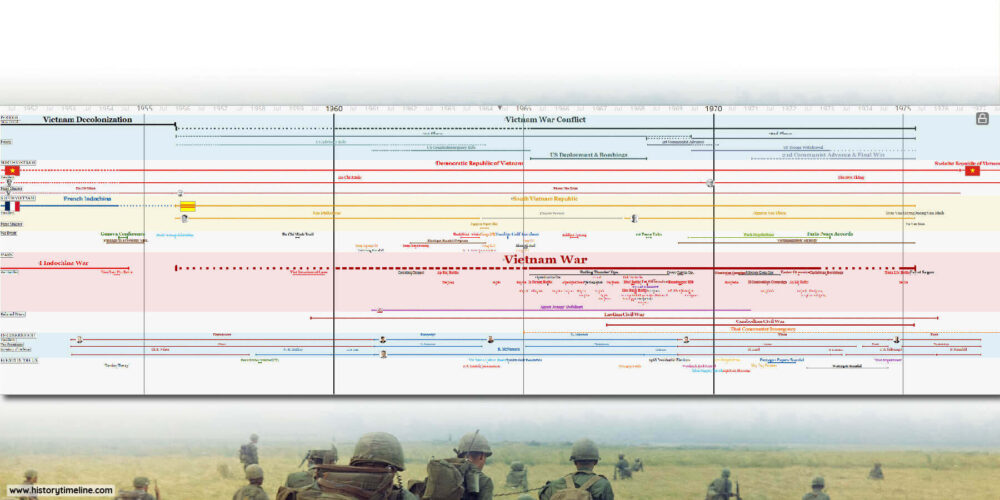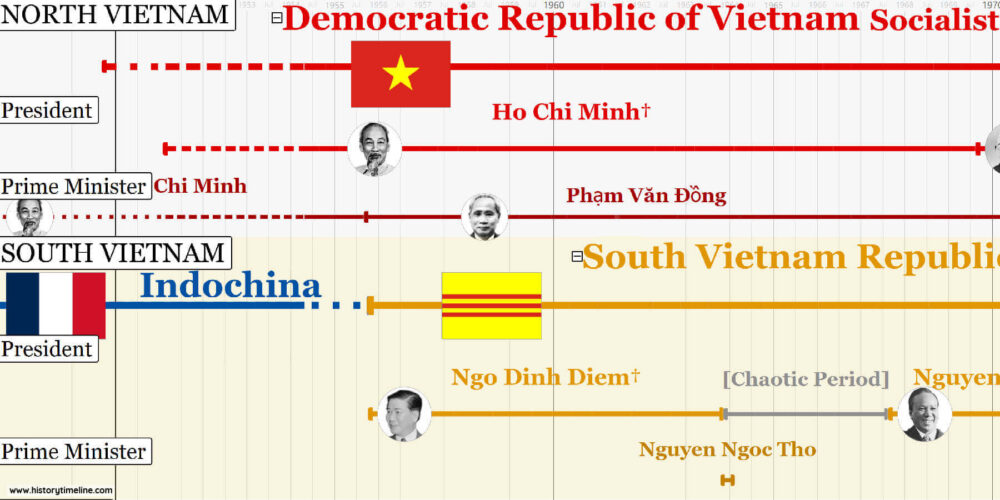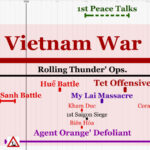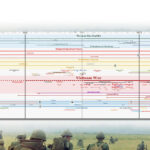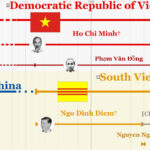 Vietnam War Timeline
Vietnam War timeline from 1965 to 1975. It includes war periods, over 120 battles, campaigns and other war events. Also, the governments of the countries involved.
  DOWNLOAD
Open & browse usign Timeline Software.

Description
File Links
Additional information
Feature Requests (0)
Description
The Vietnam War timeline displays over 120 battles, campaigns, war operations, and peace treaties, from the Vietnamese Invasion of Laos (1958) to the Fall of Saigon (1975). The timeline also extends back in time, up to the end of World War II in 1946, showing the previous 1st Indochina War.
Vietnam was in a continuous state of war from 1946 up to 1975. The fighting occurred between North Vietnam, with Chinese and communist support, and South Vietnam, with French colonial troops and American troops support. American troops intervened directly from 1965 on. The governments of North Vietnam, South Vietnam, France and the US are included below the war section of the timeline. The American leadership includes Presidents and Secretaries of Defense.
The Vietnam War was a Cold War conflict as well as a Decolonization conflict. The war sparked the Anti-Vietnam War protest movement.
For more information and historical context on the war, see the Vietnam War in the US History Timeline and the Cold War Timeline.
For each event, links are provided to access online articles, primary sources and related history timelines.
Online Articles
Primary Sources

Linked Timelines

Additional information
| | |
| --- | --- |
| Size | |
| Access | Premium Timelines |
Browse Timelines With Timeline Sofware