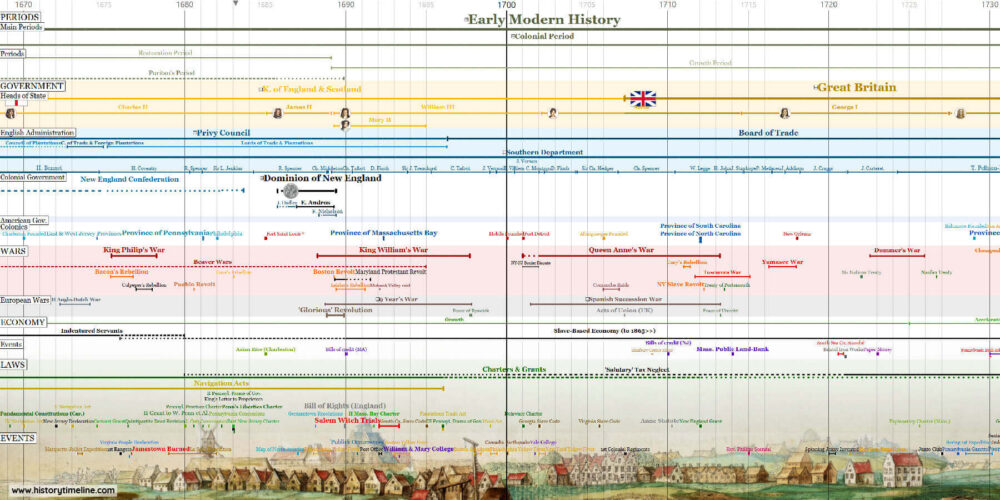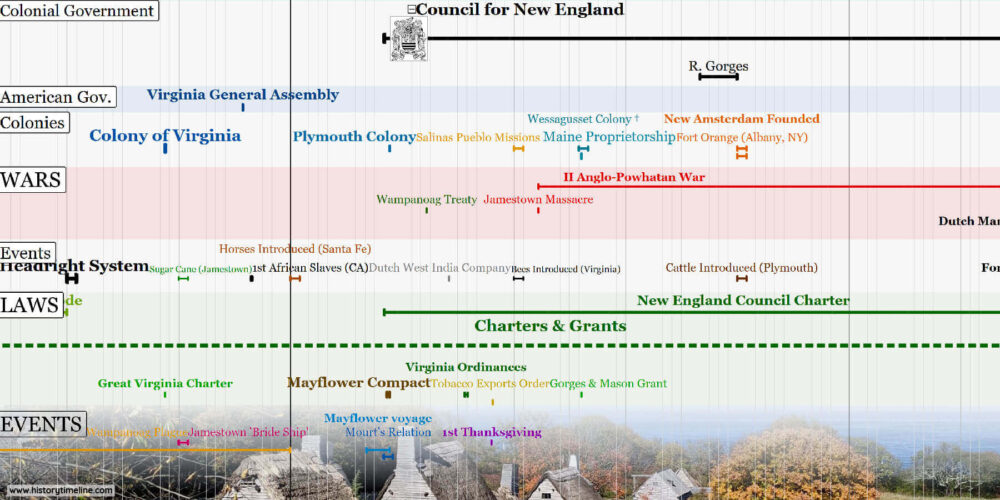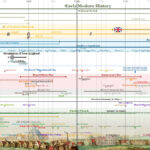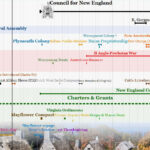 Colonial America Timeline (1492-1783)
Timeline of the thirteen American Colonies from 1492 to 1783, including the colonial government, economy, laws and historical events.
  DOWNLOAD
Open & browse usign Timeline Software.

Description
File Links
Additional information
Feature Requests (0)
Description
This is an early American history timeline that includes more than 650 historical events in the colonial period. The timeline covers from early explorers and the failed Roanoke Colony to the American Revolution.
The first section of the timeline displays a periodization of colonial times. Then, the British colonial government section follows. It includes over 80 rulers and a dozen institutions, for instance, the kings and queens from Elizabeth I of England to George II of Great Britain.
The American government section appears next. It includes institutions from the early colonial period, such as the Virginia General Assembly in 1619, up to the II Continental Congress and the Congress of the Confederation in 1781. This section also displays a complete list of settlements and colonies, from the Jamestown colony in 1607 to the Province of Georgia in 1732.
In addition, this timeline of colonial America covers over 60 revolts and wars. The conflicts section shows the early Anglo-Powhatan Wars, the Queen Anne's War and the French & Indian War, among other conflicts.
Furthermore, the economy section displays historical periods of prosperity and crisis. It also covers over 50 events relevant to the colonial economy, such as the Chesapeake Tobacco Boom, the first coins minted in America and the introduction of crops like cotton, rice and sugarcane.
The colonial administration produced over 100 charters and laws, such as the Massachusetts Bay Charter. In the law section, the timeline also displays many controversial trials, such as the Anne Hutchinson trial and the Salem Witch trials.
Finally, the timeline displays over a hundred relevant historical events in Britain, the American colonies and elsewhere in North America. For example, explorer expeditions, epidemics, inventions and discoveries, books published, religious revivals, public scandals and the foundation of institutions like the Post Office and Harvard University.
The timeline provides links to access articles in Encyclopedia Britannica, Wikipedia, World History Encyclopadia and History.com. It also provides links to primary sources in the Avalon Project and the Library of Congress.
American History Timelines
This timeline is the second in a series of three which cover the whole history of North America.
Colonial America (1492-1783)
For each event, links are provided to access online articles, primary sources and related history timelines.
Online Articles
Primary Sources

Linked Timelines

Additional information
| | |
| --- | --- |
| Size | |
| Access | Premium Timelines |
Browse Timelines With Timeline Sofware