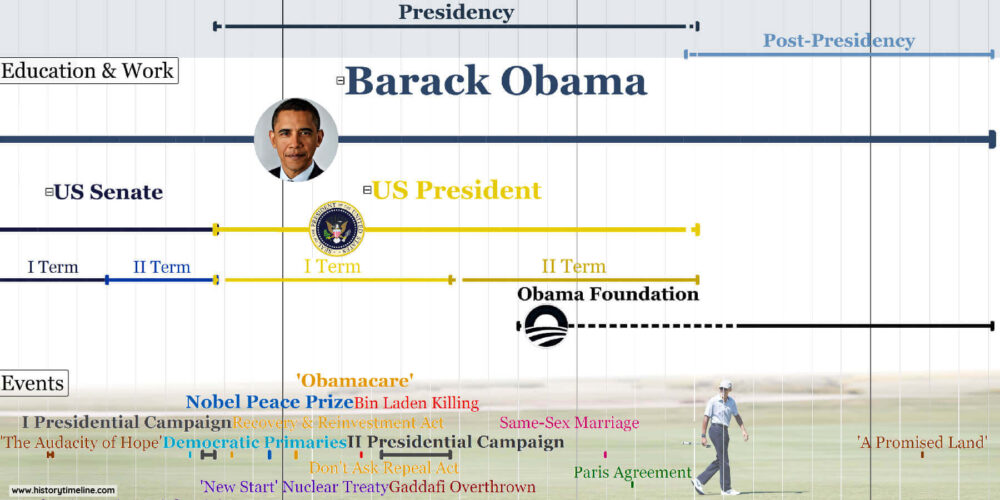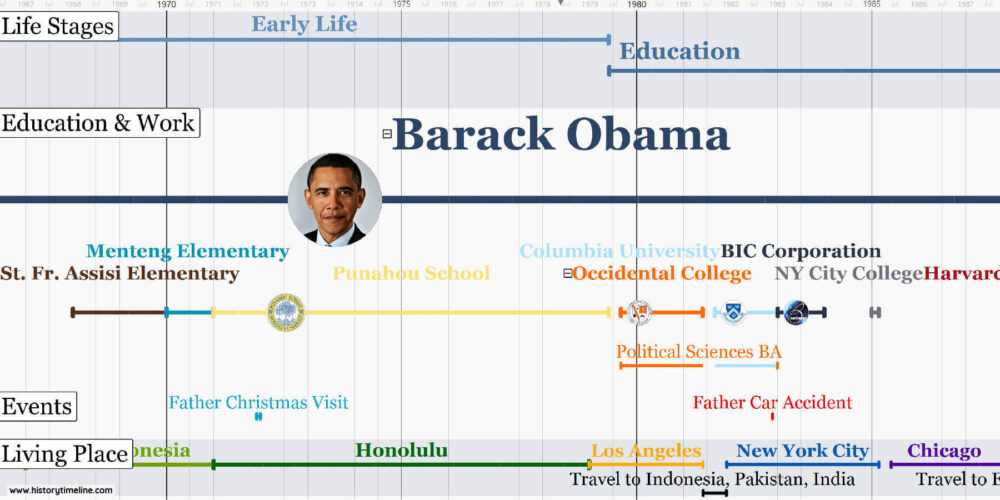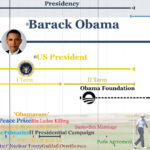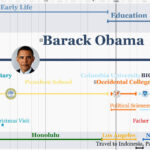 Barack Obama Timeline
Barack Obama timeline, with personal events and presidency achievements. From his birth in Hawaii in 1961 to the present.
---
Browse, zoom and print this file using Timeline Software. Also, click on each historical event to read articles.
DOWNLOAD
Description
File Links
Additional information
Feature Requests (0)
Description
President Obama Timeline
The Barack Obama timeline displays stages in Obama's life, including education and work positions previous to the 2009 presidency. In addition, the timeline shows Obama's volunteering, family and many personal events. Also, his place of living, from Hawaii in 1961 to present day Washington.
Barack Obama Accomplishments
Barack Obama became the first African American president in 2009. While in office, he received the Nobel Peace Prize. Major events during his presidency include the killing of Osama Bin Laden, the end of the War in Afghanistan, the Deepwater Oil Spill, and the 'Obamacare' Act. He married Michelle Obama (Robinson) in October 1992. They have two daughters.
For more information and historical context of Obama's presidency see the US History Timeline. To learn more about about important figures in Black History, see the Martin Luther King Jr timeline.
For each event, links are provided to access online articles, primary sources and related history timelines.
Online Articles
Primary Sources

Linked Timelines

Additional information
| | |
| --- | --- |
| Size | |
| Access | Free Timelines |
Browse Timelines With Timeline Sofware