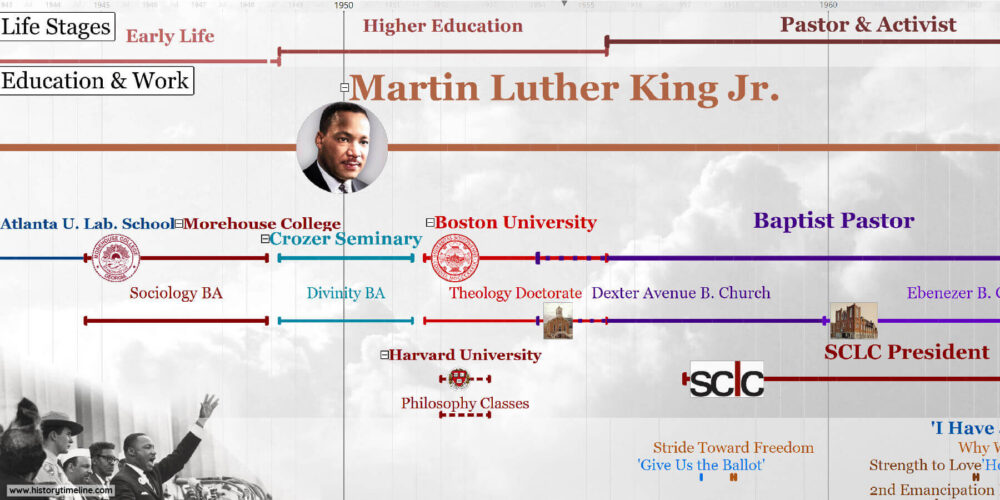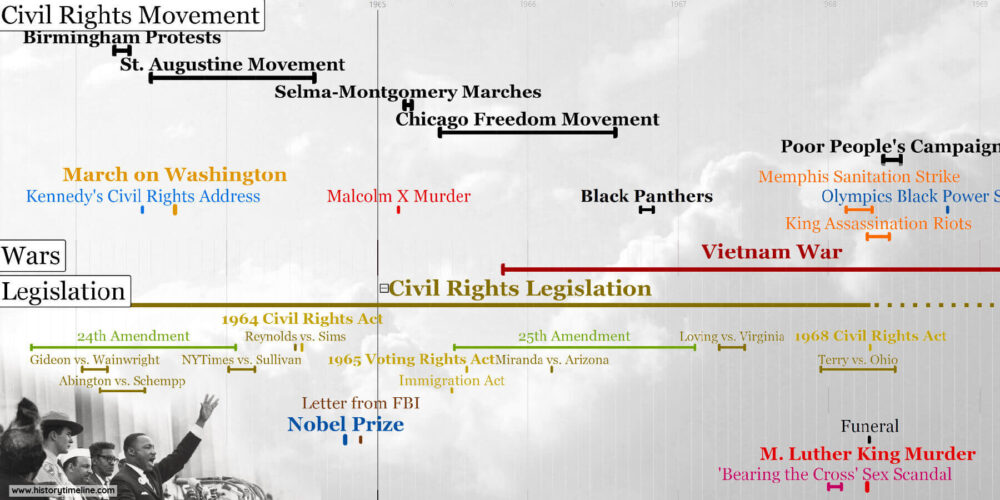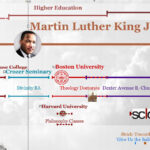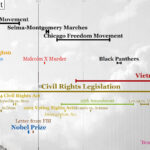 Martin Luther King Jr Timeline
Martin Luther King Jr. timeline from 1929 to 1968. It includes his early life and education, speeches and writings. Also, his assassination and the persecution he suffered for his leadership of the Civil Rights Movement.
  DOWNLOAD
Open & browse usign Timeline Software.

Description
File Links
Additional information
Feature Requests (0)
Description
The Martin Luther King timeline shows his lifetime struggle for Civil Rights and equality. The timeline takes account of both his personal life and his participation in protest campaigns, such as the Montgomery Bus Boycott. He participated as well in promoting Civil Rights legislation.
Major events in Black History during Martin Luther King lifetime are included in the timeline. Many of these events were personal events too, such as the Nobel Prize he received in 1964 and his assassination and mass funeral in April 1964.
For a complete historical context of the Civil Rights Movement, see the US History Timeline.
For each event, links are provided to access online articles, primary sources and related history timelines.
Online Articles
Primary Sources

Linked Timelines

Additional information
| | |
| --- | --- |
| Size | |
| Access | Premium Timelines |
Browse Timelines With Timeline Sofware