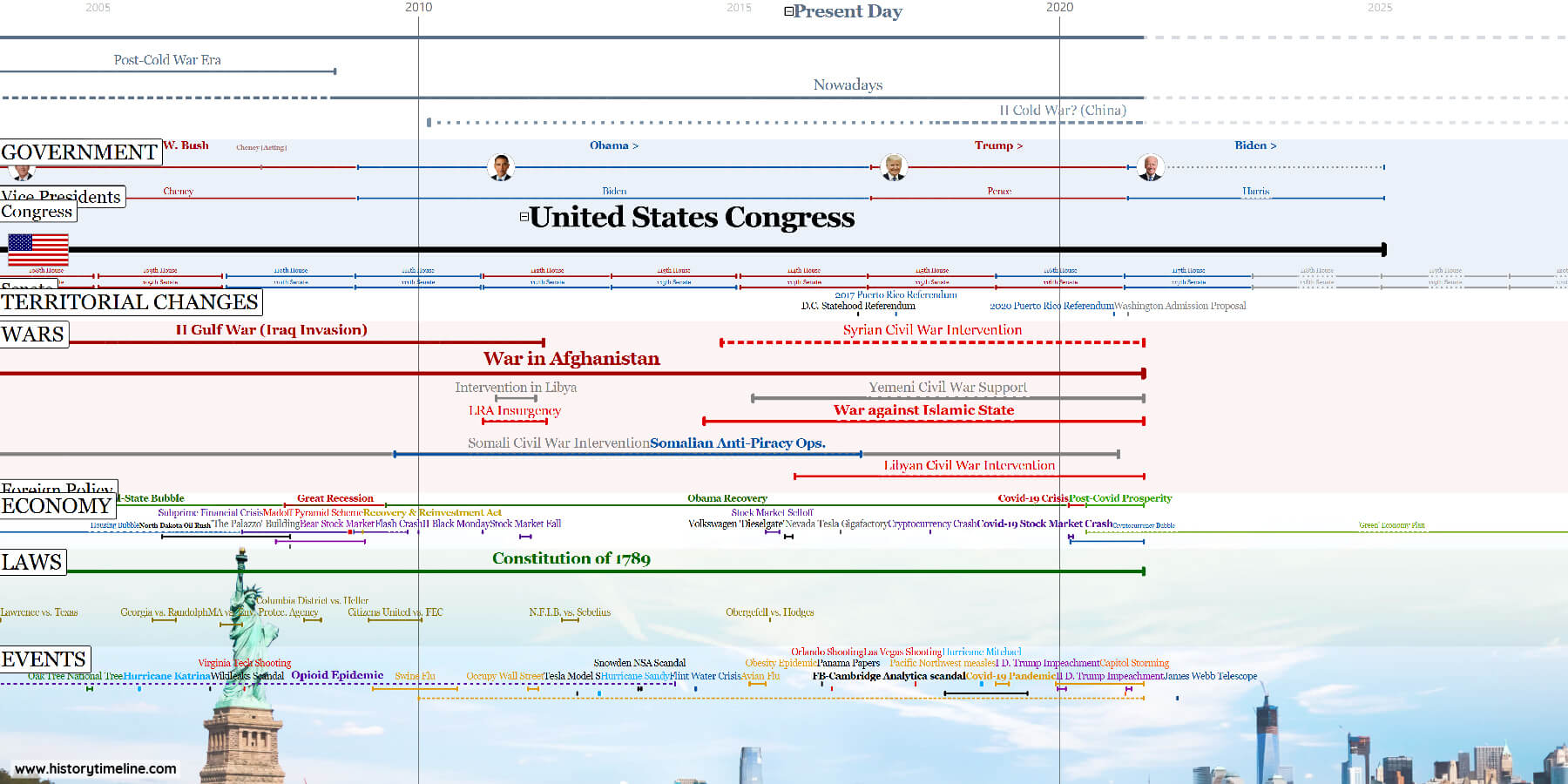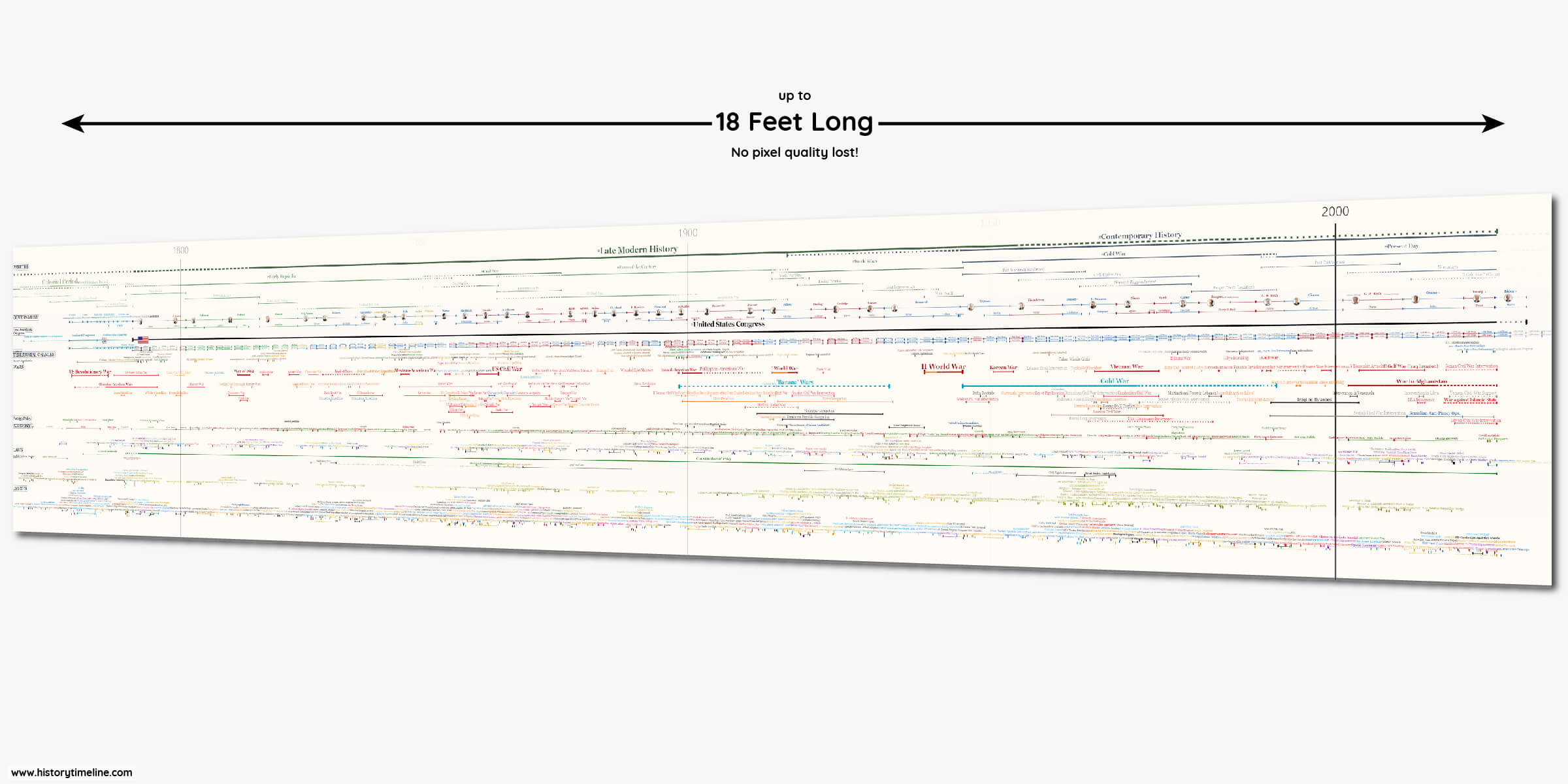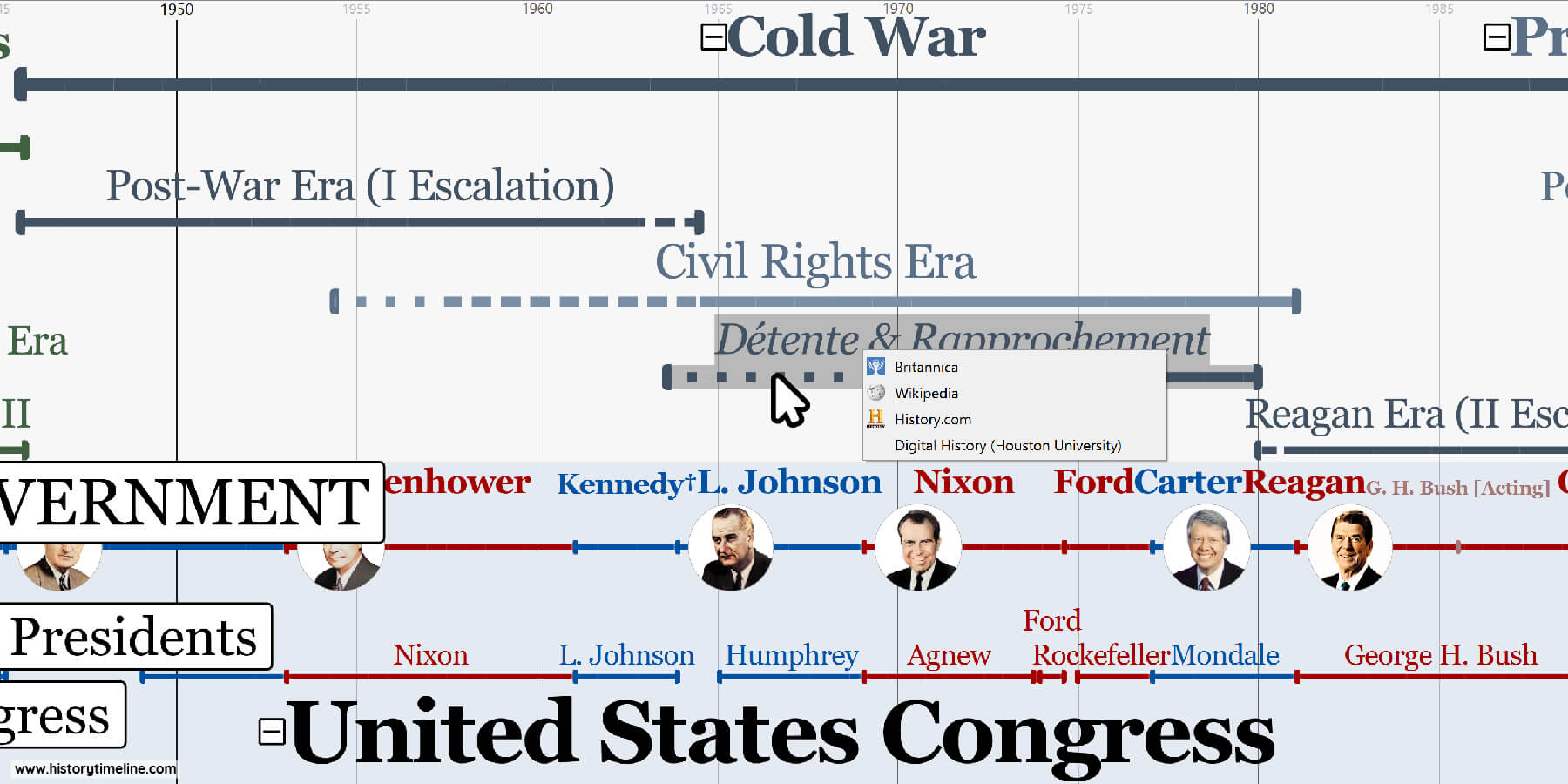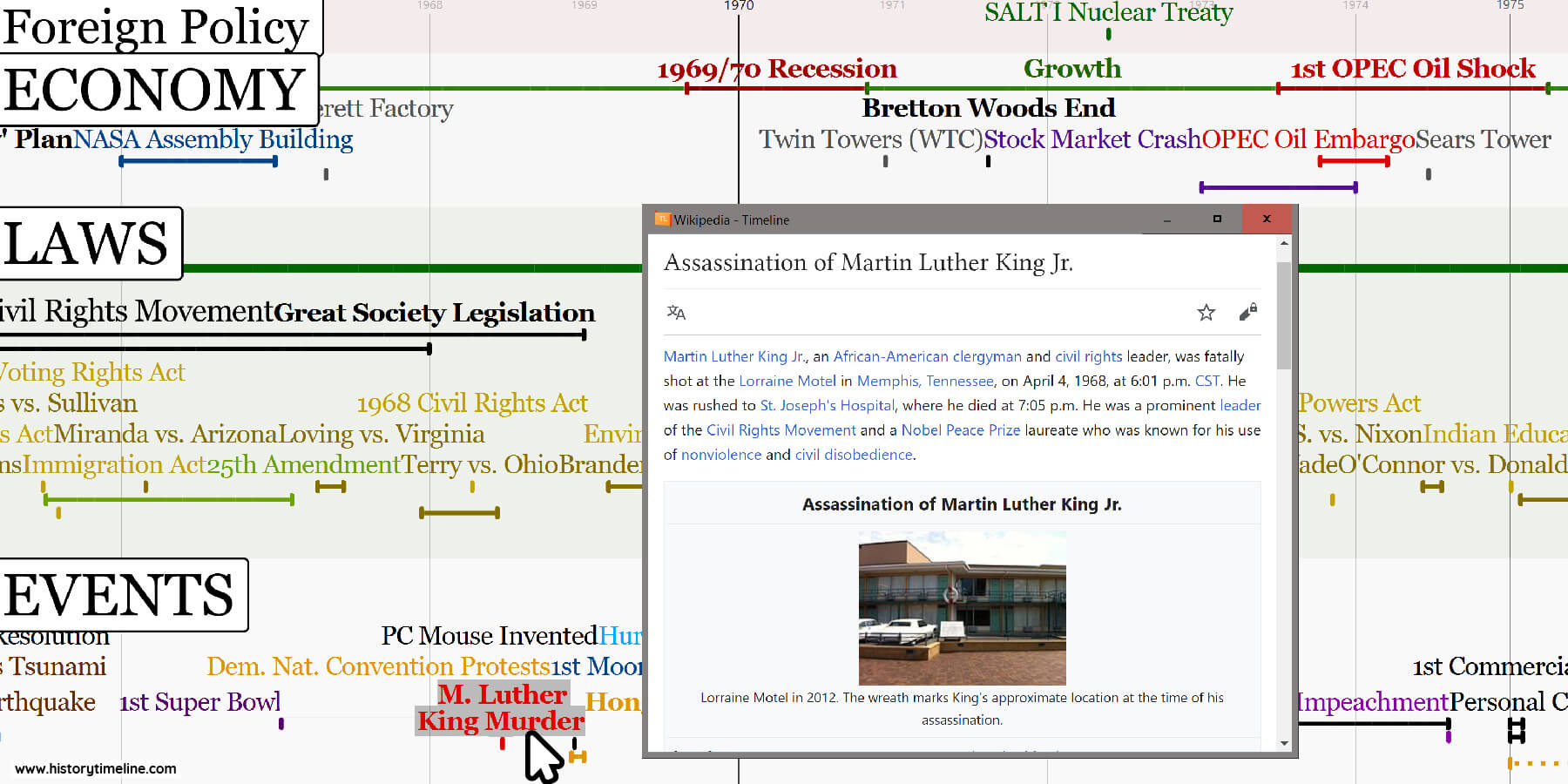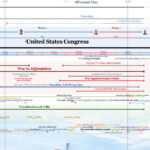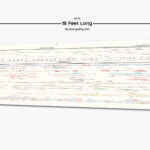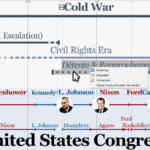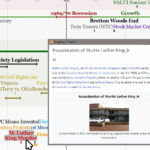 United States (1750-Present)
39,50€
Timeline of American history from 1750 to present, including periods, government, economy, laws and events.
Description
Additional information
Reviews (0)
Description
This is an XXL Timeline of American History including more than 1500 events.
The government section includes a US presidents timeline. Vice-Presidents, and majorities in Congress and Senate are also displayed. US Territorial changes are also included, showing the Westward Expansion.
In the wars section you will find a complete US Wars Timeline, including more than 130 American wars and war events categorized by type and importance. For instance, the Civil War, the Korean War, the Cuban Missile Crisis and the 9/11 Attacks are included, as well as many minor Indian Wars. For the Revolutionary War, see the American Revolution Timeline.
The economy timeline includes a continuous line of alternating growth and crisis periods. It also includes over 150 events in US economic history. For example, the California Gold Rush, US-China Trade War, evolution of the national debt, and the Reconstruction economic plan.
In the law section you will find a timeline of the US Constitution, plus amendments, selected supreme court decisions, important acts and more.
The events section includes early explorers, inventions, buildings, natural disasters, minor violent events, space exploration, famous books, speeches and also epidemics, among other topics. Political events such as the Watergate Scandal are also included.
---
Only logged in customers who have purchased this product may leave a review.